Voici tout chaud un aperçu un premier morceau du prochain album de Cynic, Ascension Codes. Intitulé "Mythical Serpents", il est Inspiré, mélodique, catchy. Cela promet !! Sortie le 26 novembre sur Season Of Mist.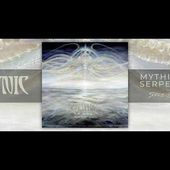 CYNIC - "Mythical Serpents" (Official Song Premiere) 2021
Cynic's 'Ascension Codes' is a remarkably far-reaching work, and if nothing else, a clear indication that they have landed in a place of mastery. Track six, ...