Allez, je me fais pardonner du retard pour la mise à jour du blog en postant quelques petites vidéos. La première est d'un groupe indien... attention, le débit de parole est impressionnant ! La seconde d'un groupe dont on frétille à la sortie de son nouvel album ! Et la troisième, du même genre, et on attend avec impatience une tournée de ces 2 derniers groupes pour écouter leur nouveaux morceaux en live....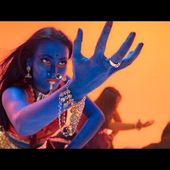 Bloodywood - Dana Dan (Indian Folk Metal)
Get our debut album "Rakshak" here:https://linktr.ee/BloodywoodOfficialPlease use the "CC" button on the video to view lyricsDana Dan is a graphic commentary...
MESHUGGAH - The Abysmal Eye (Official Music Video)
MESHUGGAHs single "The Abysmal Eye"Taken from Album "Immutable" (April 1, 2022)Stream / get it here: https://meshuggah.afr.link/immutable▶ SUBSCRIBE to our M...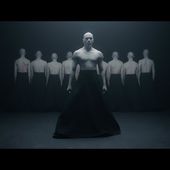 ANIMALS AS LEADERS - Monomyth (Official Music Video)
ANIMALS AS LEADERS // MONOMYTH // SINGLE OUT NOWBuy / Stream: http://sumerianrecs.com/parrhesia---CREDITS:Directed by Telavaya ReynoldsDirector of Photograph...
Et puis un dernier, celui du morceau "The Nocturnal One" du groupe ukrainien Drudkh, dont la date du clip a été avancée en soutien à la résistance du peuple ukrainien face aux troupes russes. De tout coeur avec eux !