Voici le clip officiel tiré de l'album The Language Of Limbs du groupe sud-africain Constellatia. C'est avec une impatience non dissimulée que j'attends la sortie de leur prochain album, tant leur musique est inspirée et inspirante. Du grand œuvre... J'ai dans l'idée qu'en concert le rendu devrait être hypnotique.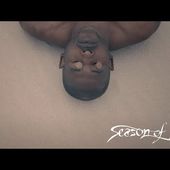 Constellatia - "Empyrean" (official music video) 2020
South African post metal band Constellatia release official music video for their track "Empyrean". The track is taken from their full album 'The Language Of...